Sightseeing
In the heart of the valley of kings
By staying at La Closerie Saint Vincent, you will be ideally located to discover or revisit the Loire Valley castles for which the Loire Valley is famous, as well than more discreet castles and monuments, no less wonderful, with a bewitching atmosphere.
Leaving our guest house, you can explore towns and villages of character that are among the most admirable in the Loire Valley, starting with Amboise, a tourist hotspot, capital of the French Renaissance, which offers one of the most beautiful panoramas on the Loire.

To make your unforgettable stay at the Closerie Saint Vincent, between:
• nature, omnipresent and rich in biodiversity,
• culture, of an incredible richness which makes it a major asset of attractiveness of our territory,
• and the art of living in all its forms in the heart of the Loire Valley,
we can guide you to many local activities according to your desires while sharing with you our experiences and our favorites.
Châteaux and Gardens
"The Loire is a queen, loved by kings" – Jules Lemaître
The reputation of our region is largely due to its architectural treasures. The châteaux of the Loire Valley are wonders of art and history. To enter their walls is to travel back in time,
and be filled with wonder in their gardens…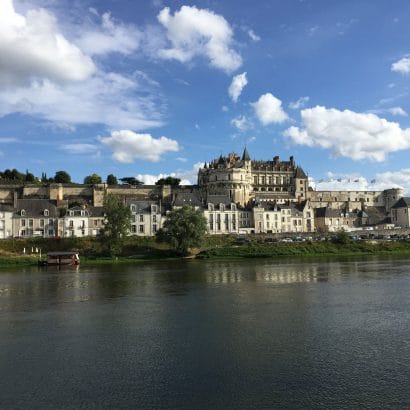 The must-sees…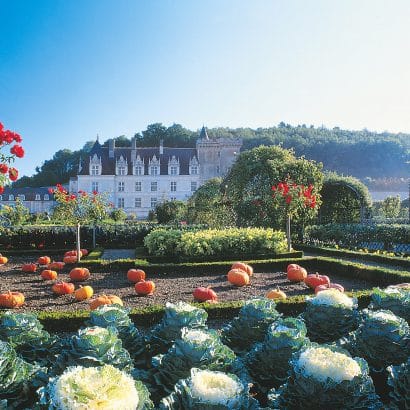 Château d'Amboise: 'The family home of kings'. One of those great houses which became a favourite residence of the Valois family, from the 15th to 16th centuries. Visit the tomb of Leonardo da Vinci and enjoy breathtaking views over the Loire
Le Le Clos Lucé in Amboise: follow in the footsteps of Leonardo da Vinci who spent the last three years of his life here. In this 15th century château, unlike any other, a museum is dedicated to his life.
Château Gaillard in Amboise: the most Italian of the Loire Valley châteaux. A finely furnished palazzotto perfumed with the scent of orange trees. Indeed, this is where the first orange trees were planted in France.
Château de Chenonceau: A Renaissance masterpiece with an atypical architecture. Refined and elegant like the Ladies who lived within its walls. The sublime gardens provide a pleasant walk.
Château de Chaumont-sur-Loire: a splendid fortified castle overlooking the Loire. The Chaumont-sur-Loire estate is a quintessential meeting place for gardeners with its International Garden Festival.
Château de Chambord: a magnificent architectural work of art in the heart of an estate of over 5,000 hectares. An architectural jewel that owes its existence to the dreams and excesses of one king: François 1.
Château de Cheverny: very closely resembling Marlinspike Hall, who knows? You might come across Tintin, Haddock, Professor Calculus and the whole band. Jazz'in Cheverny at the end of June: 3 days of music festival in a prestigious setting.
Château de Blois: a château with many facets. Dramas, skulduggery and power plays… The destiny of 7 kings and 10 queens. Royal and magical!
Château d'Azay-le-Rideau: Honoré de Balzac said of this Renaissance jewel that it was a "faceted diamond set by the river Indre". The gardens are landscaped in the English style, a magnificent façade and the sublime interiors have been restored to their 19th century splendour.
Château de Villandry: the last of the great châteaux built at the confluence of the Loire and Cher rivers during the Renaissance. It is famous for its French formal gardens.
Other architectural treasures that contribute to the region's reputation, including: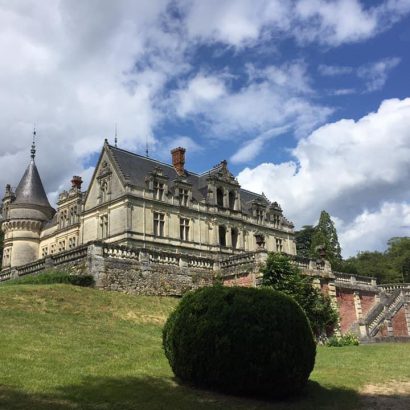 Langeais: a historic wedding here between Charles VIII and Anne of Brittany in 1491, marked the permanent integration of the Duchy in the French royalty
Chinon: a royal fortified castle dominating the town
Ussé: the original Sleeping Beauty castle
L'Islette: the château is notable for the repeated visits of Camille Claudel and Auguste Rodin
Saché: this château is home to the Honoré de Balzac museum
Beauregard: former hunting lodge of François 1 and the residence of ministers to many kings
Villesavin: a historic treasure of great elegance built in the 16th century for the financial secretary of François I
Montpoupon: a richly furnished château with its fabulous hunting museum. Its owners still live there.
Montrésor: a singular history that includes a Slavic soul exiled in the heart of Touraine
Valmer: with its vineyard and conservatory garden, it is only 15 minutes from La Closerie Saint Vincent
The Chanteloup Pagoda: an unusual listed monument from the 18th century. This true Chinese folly dominates a 14-hectare estate. The pagoda offers panoramic views of the château d'Amboise, the valley and the forest.
Riveau: visit its fairy tale gardens
La Bourdaisière: the estate of a gardening prince
Saint Cosme Priory: the home of Ronsard
The Royal Abbey of Fontevraud: the largest monastic complex from the Middle Ages.
A few ideas for outdoor adventures in nature
« Our Loire resembles no other river with its sparkling sands » – Honoré de Balzac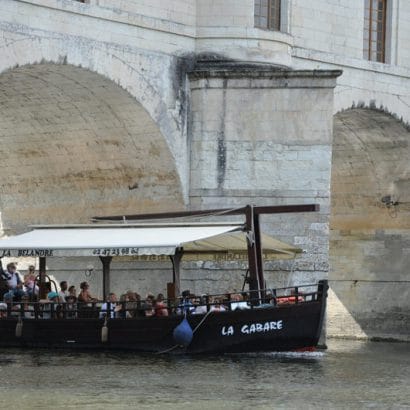 Walking paths and trails: many walking paths criss-cross our region passing through villages full of character, forests, meadows and vineyards, along rivers and streams, and along the edge of lakes. La Closerie Saint Vincent is 100 m from a starting point for walks in our beautiful village of Pocé-sur-Cisse.
Loire à vélo: La Closerie Saint Vincent is 3.5 km from the Loire Valley Cycle Route (Loire à vélo), which will take you to Chaumont-sur-Loire, Blois, Montlouis, Tours and Chenonceau. This is just one of many other cycling routes in the area.
Beauval Zoo: ranked as one of the most beautiful zoos in the world, it is home to 35,000 animals (including the famous pandas!) in more than 40 hectares and boasts a gigantic equatorial dome.
The Grand Aquarium of Touraine: the largest freshwater aquarium in Europe with 70 tanks and a 30-metre-long freshwater tunnel, is only 15 minutes-drive from La Closerie Saint Vincent. You will encounter many fish whose normal habitat is the ocean.
The park of miniature châteaux: more than 40 miniature reproductions (1/25th scale) of the prestigious châteaux of the Loire Valley, only 10 minutes from La Closerie Saint Vincent.
Boat or canoe trips: beautiful river trips to explore the Loire or the Cher. Many of the boat trips start close to La Closerie Saint Vincent.
The Chateaux of the Loire Valley by air: in a hot-air balloon, a microlight, a plane or even a helicopter: enjoy an unforgettable experience and a feeling of freedom. Try one of the many options on offer close to La Closerie Saint Vincent.
Golf courses: a rural escape for golf enthusiasts. Two 9-hole courses are located between 15 and 20 minutes from La Closerie Saint Vincent…unless of course, you would prefer the 18-hole course at the famous Château de Cheverny!
The safari train: for an unusual journey to encounter big game animals up close, only 10 minutes from La Closerie Saint Vincent.
The sweet-making conservatory: a museum with more than 2,000 objects in an environment that is more than a century old, yet still in business. Here, you can taste specialities that have come straight out of the machines… Just 5 minutes from La Closerie Saint Vincent.
Visits to wineries and wine tastings: you can visit many wine estates around La Closerie Saint Vincent. We can make recommendations depending on your tastes.
Local delicacies: there are many regional specialities to be savoured: including meat, cold meats, fresh water fish, goats' cheese and sweeter recipes. We will guide you to local producers, markets (especially the market in Amboise) or the many restaurants in the immediate vicinity.
Towns and villages worth visiting: in addition to the towns notable for their art and history such as Tours, Blois or Amboise, there are many villages with an admirable architectural and environmental heritage worth a visit in our region. We highly recommend that you discover them.